I was in a trip to the states and had a very bad connection and no graphic tablet, only my ink pen and lined paper. I did a sketch of Raiden from mind and vectorize it by hand in Illustrator and made up a birthday present for a good friend of mind.
Le voyage en Californie a commencé. Un mois de déjanté. Et une grosse vecto' sans image de référence, inspirée d'un croquis sans image de référence et fanart de Raiden, longue vie à MGS4.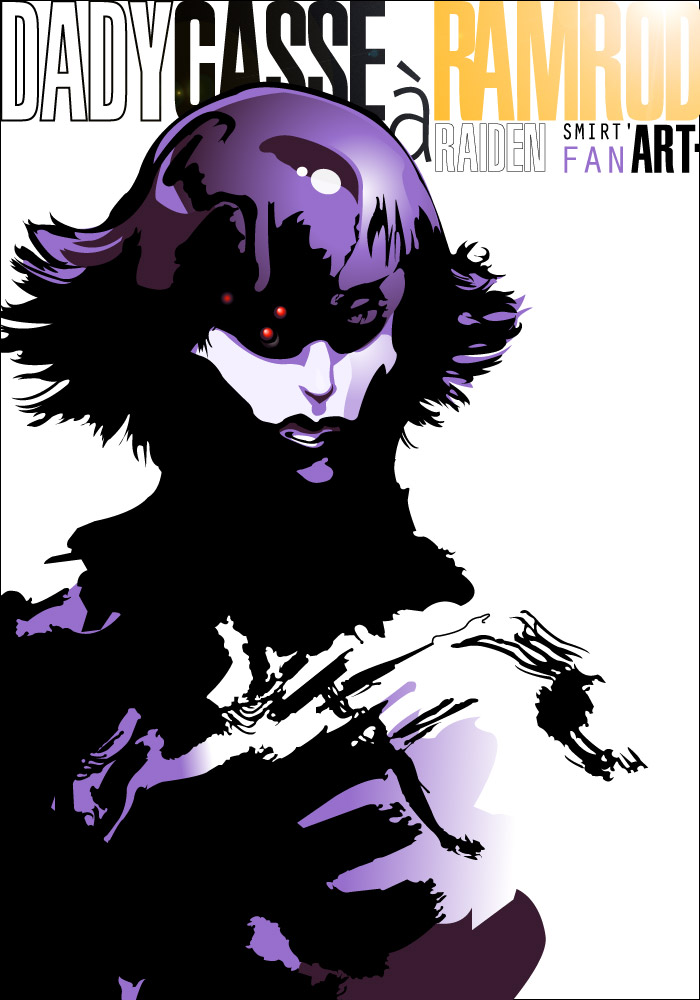 Click to see the
original sketch
. That's made up with what I had, black ink and some random color pen.
This stuff is so old, but good old time.